From its inception, Allegan Tubular Products has been a viable operation.
Beginning in 1962, the founder Ed Sosnowski, initiated a legacy that continues today with 2nd and third-generation family members managing operations.
With decades of experience, the current leadership is committed to exceeding customer expectations by continuing to supply quality pipe and tube assemblies to a variety of industries.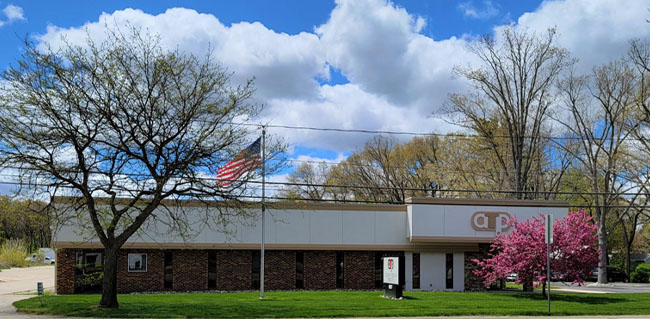 Allegan Tubular Products Inc. operates two facilities in Allegan, Michigan with nearly 60,000 square feet of manufacturing space ready to supply the needs of our customers.
Our location in Southwest Michigan provides easy access to second tier suppliers for coatings, furnace brazing, stamped parts, and other components and services. Easy access to major highways ensures efficient delivery of products to customers in the US, Canada and Mexico.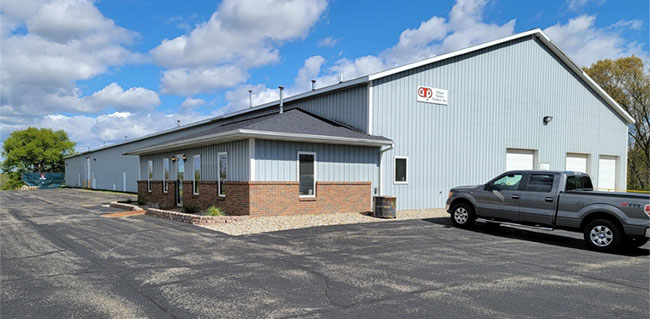 Being a tube fabricator in Michigan has its advantages. We have access to some of the finest subcontractors in the country.
Allegan Tubular Products has local sources or offers the following processes:
Laser cutting
Painting
Plating
5 axis machining
Extruding
Laser Marking
Hydroforming
Casting
Screw Machining
Cold Forming
Stamping
Flat Fabricating
Powdered Metal
Machine Builders
Welding
Allegan Tubular has an experienced staff to assist you every step of the way with a customer first philosophy.
Manufacturing and Tooling
Offers several decades of experience manufacturing a variety of unique products. Our creative staff can design a process that provides high quality products at a reasonable cost.
Quality
Dedicated to ensuring that all products meet or exceed customer expectations.
Sales
Ready to provide quick response to any inquiries from customers, striving to meet all timelines and expectations.
Customer Service
Ready to support our customers to monitor changing customer requirements and address any special request.
Continuous Improvement
Strive to ensure your products are produced in the most efficient manner possible, to control quality, cost and delivery, to build long term relationships with our customers.
Frequently Asked Questions
What are the different types of end forming that Allegan Tubular Products offers?
Swaging, Flaring, Expanding, flanging, reducing, stop ring, and tapering to name a few. Allegan Tubular Products would be happy to review any end forming applications you may have to discuss the feasibility. Allegan Tubular offers a variety of added processes, directly or from sub-suppliers.
Beading
Bending
Flaring
Reducing
Expanding
CNC Bending
Tube Forming
Swaging
Threading
Welding
Flow Drill
Tube End Forming
Brazing
Flanging
Assembly
Plating/Coating
CNC Machining
Can Allegan Tubular Products provide a custom end form for a specialized product?
Allegan Tubular Products would be happy to review your design to determine if it fits any of our processes with or without custom tooling.
Does Allegan Tubular Products build custom equipment for higher volume customers with unique product design?
Allegan Tubular Products has built customized production equipment many times to provide higher volume production to customers. We also have local equipment builders in the area that we collaborate with to combine our expertise in tube forming and assembly with automated production processes.
Does Allegan Tubular Products provide product design services?
Allegan Tubular Products does not provide design services. Many of the products for our customers are part of an overall integrated design provided by the customer. Allegan Tubular Products may offer recommendations based on decades of experience forming tubes. If you have a design, we can assist you with getting it into production.
Does Allegan Tubular Products provide any "One Off" custom tubing assemblies?
In general, Allegan Tubular Products is focused on mass produced products, and would usually not engage in single item builds. Various production volumes are considered, so check with us to see if there is a fit.
Who would I contact to have an early development discussion about my product?
You can click the "Request a Quote" tab on the Web home page or call 269-673-6636 and request to speak to sales.