Allegan Tubular Products has CNC Bending capabilities that range in O.D. size from 0.039 (1 mm) to 3.150 (80 mm) for round tube and pipe.
These programmable benders are perfect for low to mid-volume production (100 part runs to 40,000 parts annually) and for prototype work. Tooling is economical and set-up is quick making these tube benders very cost-effective for your bending jobs.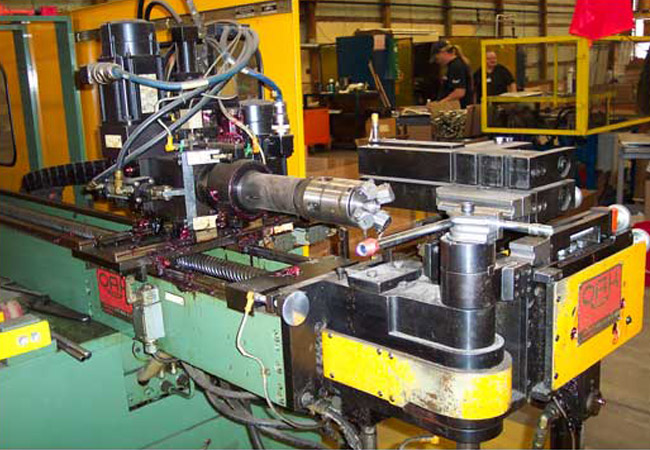 Burr Oak UTB - M319 - 8 CNC Tube Bender
Bending can be done on carbon steel tube, aluminum tube, copper tube, brass tube, stainless steel tube and other more exotic materials. We can bend round tube, square tube, rectangular tube, or odd shaped tube, or round wire once tooling for the work is established.
Size Capabilities:

Max Tube Length over Mandrel
Size Capabilities:

Max O.D. (round tube or pipe)

Max Tube Length over Mandrel
Horn Machine Tools 80 TMRE CNC Tube Bender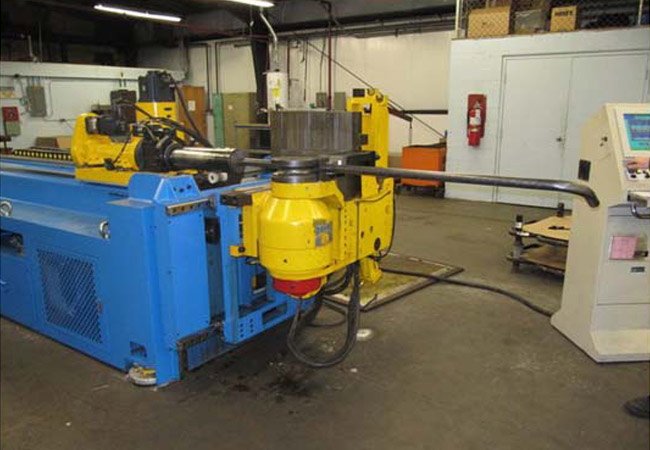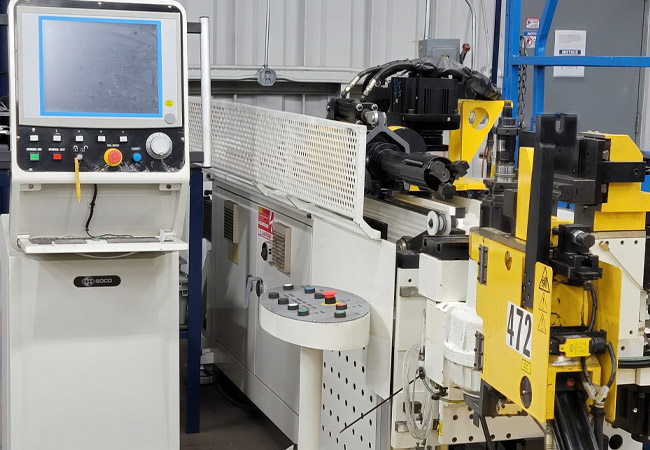 SOCO SB-30x5A-MR-V Tube Bender
Size Capabilities:

Steel 1.181" (30mm) @ .059"t (1.5mm)
Stainless 1.181" (30mm) @ .039" (1.0mm)

1.181" (30mm) @ .039"t (1.0mm)
1.000" (25.4mm) @ .047"t (1.2mm)
1.270" (20mm) @.078"t (2.0mm)

Max Tube Length over Mandrel
Size Capabilities:

Steel 2.500" (63.5mm) @ .098"t (2.5mm)
Stainless 2.500" (63.5mm) @ .062" (1.6mm)

Max Tube Length over Mandrel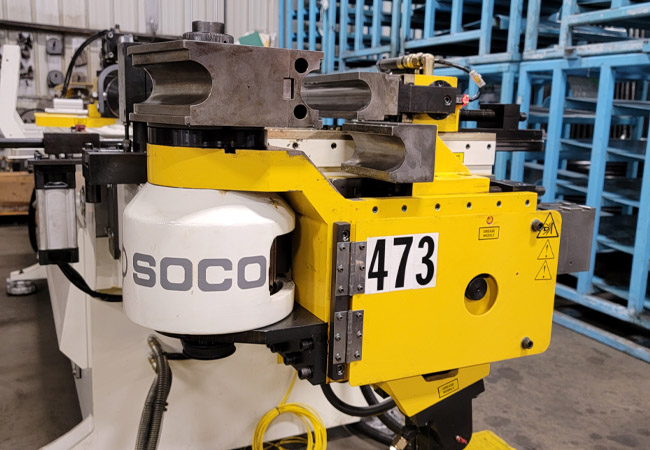 SOCO SB-63AUTO Tube Bender