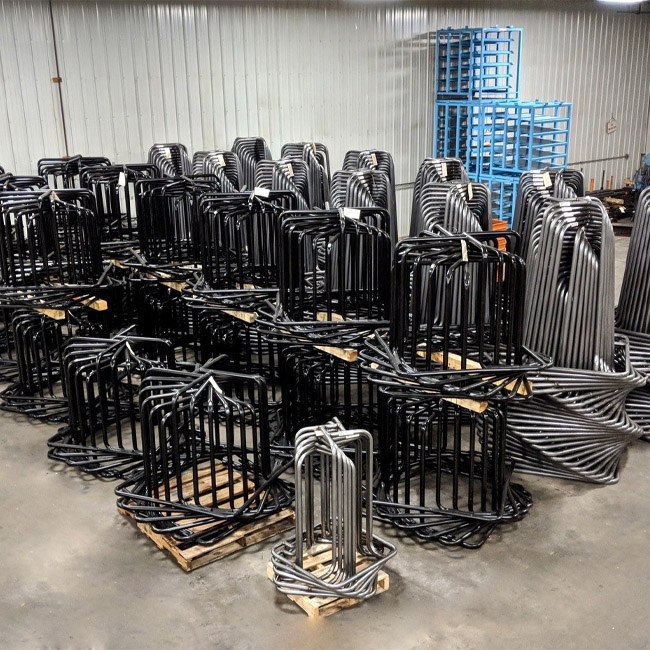 Allegan Tubular Products manufactures wire carriers used for transporting wire in a variety of wire treatment and wire fabricating industries.
There are uses for wire carriers in:
Cold forming
Heat treating
Wire form
Fabricated wire product industries
Built to Your Specifications
Carriers are also used for the transportation of tubing in coil form.
Allegan Tubular Products offers carriers in several different tube Outer Diameters and wall thicknesses. We can build carriers to your specifications and will be pleased to offer a quotation.
Please call or email with your wire carrier inquiries to: